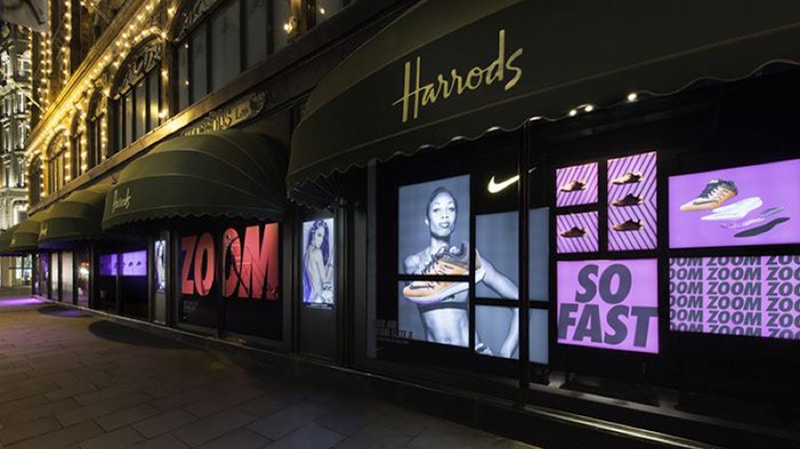 Five CMO misconceptions when building an owned media programme
By Jonathan Hopkins, Founding Partner, Sonder
This article first appeared on marketing website Mi-3 here
Owned media is a multi-billion dollar industry. Yet, inexplicably, many senior marketers don't appreciate its potential for their business by either partly or fully funding their marketing budgets.
And it's is no longer confined to the grocery sector, Sonder's Jonathan Hopkins writes – with input from Harrods Media expert Guy Cheston. The Retail, Telco, Finance, Travel and Utility sectors are also now reaping the rewards. Here are the five biggest myths and misconceptions – busted.
Whenever a new opportunity emerges there can be some misunderstandings that exist. Having helped global businesses understand how to leverage their owned media, here's our insights and learnings on some of the myths we have seen and heard first hand.
With input from the pioneer of Harrods' Media business, below we address the common myths flying around amongst CMOs regarding owned media leverage:
1.    Not my responsibility
CMOs are increasingly having whole-business responsibilities as they move towards Chief Customer Officer roles. With that comes a responsibility for all customer messages, not just those coming from their own business, but also from partners, suppliers and vendors.
Owned media leverage might touch multiple departments within a business (merchandise, loyalty, category management, sales) but all roads ultimately lead to marketing as the custodians of owned channels and the messages communicated with their customers.
Many CMOs might think it is not theirs to worry about, but savvy marketers at the likes of Woolworths, Myer, Virgin, American Express, CBA, Telstra & Optus have already realised that leveraging their own media is a smart way to shift the marketing function from a cost centre to a revenue-positive powerhouse.
2.    It's not worth it
Average annual commercial potential from owned media ranges from $50M in the Travel sector to $150M in the Grocery sector. Regardless of your industry, it's most definitely worth it! Once the media is valued properly it changes the way that the business views the channels and, coupled with profit margins of 80 to 90 per cent, CEOs and CFOs are going to stand up and take notice.
Often lucrative media channels like Email snd Social are being given away to partners without tens of millions of dollars in value being recognised commercially. Installing new media channels like in-store digital screen networks, which carry multiple rotations, can also be highly lucrative.
In 2003, the former owner of Harrods, Mohamed Al-Fayed, tasked Guy Cheston with building a media business for the department store. By 2015, the luxury store's media worked so well it paid for everything else. Harrods' set up its own in-house media division, which was funding the entire marketing function of the store. It went from £1m to £22m in a bit over a decade, and then went skyward.
Harrods built a media business that paid for its entire marketing function and more.
— Harrods Media pioneer Guy Cheston
3.    Creates division with the Merchandise team
The ad-sub or co-op funding model is entrenched in a lot of retail businesses. Merchandise teams have nurtured supplier relationships over decades and used media as a deal sweetener to great effect. However, this practice is at worst losing millions of dollars in revenue or at best marginalising the real value of media.
Typically, merchandisers are not media experts, and they might have been giving media away for years and not realizing the true value of it. Conducting a valuation business wide where the Merch team are involved in that process is a critical first move. Once the media is given that dollar value, it changes the way that the business views the channels. Education and understanding are critical.
Guy Cheston says, "It's a case of working with merchants, alongside them as part of a team. My team used to go off on buying trips with the merchants to all the major buying fairs and meet with the brands at the same time. Part of the meeting was about media support and part about the actual buy. We created this very successful sense of team and working together for the common objective."
"At Harrods, we also realised that an incentive for the merchandise team would help get them on side. We implemented a sales commission scheme, making sure they weren't forgetting to highlight the media. That worked extremely well."
4.    Selling media hurts the customer experience
It is important not be mercenary about chasing media revenue because you risk over commercialising your own media channels and turning customers off. There needs to be a triple win between the customer first and foremost, the supplier/advertiser and then your own business. For example, customer navigation in stores and online should be enhanced rather than distracted by partner messages. Partner messages need to add customer value for it to be successful and for all departments to get behind the concept.
The owned media industry has been around for quite a while now and we have norms and benchmarks for multiple categories that give guidance on what's acceptable by customers and not going to turn them off.
Guy says, "I think the step change for us was how much customer brand love was created through media sales. For example, other brands improved the environment both in store and in publishing, which in turn grew customer loyalty and footfall. This was important for business understanding of the role of media sales, not just for Senior Management, but also amongst the wider store community, who felt that brand partnerships really enhanced the whole customer experience."
5.    The revenue has already capped out
A common misconception is that ad-sub / co-op / trade funding from partners and suppliers has already capped out. However, that view invariably overlooks the media channels which are not currently commercialised (email and social are prime candidates) or the opportunities to build appealing new channels (like a digital screen network) which attract more advertisers and more revenue.
The other revenue growth opportunity is to open up channels to like-minded brands who might not be suppliers. Businesses which offer media support to loyalty rewards brands and brand partnerships are a growing example of this model, where media is given to multiple external brands to support their messages. Leveraging media value in these partner deals can step-change the revenues achievable.
Guy says, "Around 25 per cent to 30 per cent of annual media revenues were from external companies using Harrods as a marketing platform. The thing that really appealed to them was that they could actually interact with their consumer. With 50,000 people coming in store every single day of the week, there is a big opportunity to promote, engage and collect data. Also the wider PR that a retailer can get from engaging with non-brands that aren't sold in store can be incredibly powerful."
Mythbusting
It is time for CMOs to embrace owned media leverage in their organisation for the benefit of their customers, their partners and themselves. Customers get relevant messages and offers from brands they love, partners get access to a new group of customers and the host business gets a new indirect or direct revenue stream. A triple win not to be ignored!
We believe your fortune lies within. Look within to reframe your perspective on how to find growth.
Contact us to unlock new revenue today
Contact us