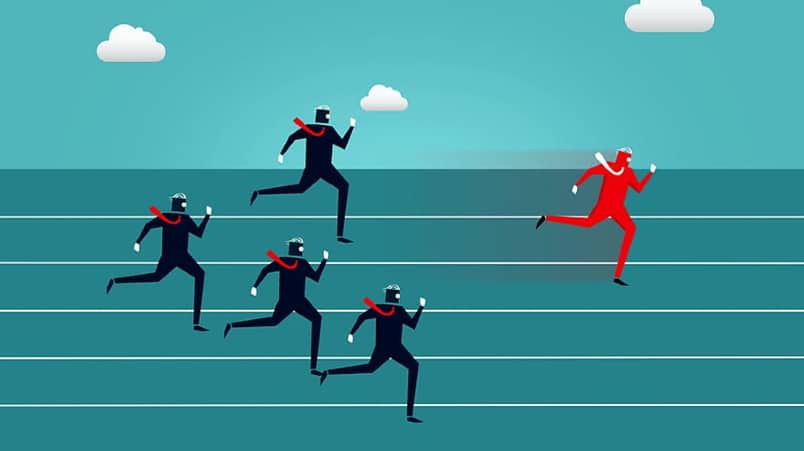 Hacks for building a successful owned media business
By Jonathan Hopkins – Founding Partner, Sonder | Partner Content
This article first appeared on marketing website Mi-3
Second mover advantage means brands keen to leverage the huge value of their owned media assets can avoid pitfalls. Here's a collection of hacks from those who've blazed a trail: Harrods Media founder, Guy Cheston, Cartology's Mike Tyquin, Winning's Sven Lindell, ex-Rebel Sport's Malin Gaertig and Amex's Anthony Tidy.
In the maelstrom of hype surrounding retail media there are a lot of "shoulds" flying around. You should invest in this type of tech, you should build this type of data stack or you should be able to make this much revenue. But every business is different and there is no 'should' that fits all. Significantly, a lot of this so-called advice comes from sector contributors with their own agenda. Perhaps it is time to listen to some wisdom from people who have actually been there, done that and learned lessons along the way.
Here is a collection of hacks from a variety of owned media practitioners who have already walked the walk. Quotes were given directly to Sonder or Mi3:
Size the prize
A smart starting point to building a media business is to understand the value of what you have and what you could unlock. This is true regardless of the sector you operate in. Here is Malin Gaertig, the ex-Media & Performance Manager at Rebel Sport, explaining the power of a valuation internally and externally: "As our business takes on a more customer centric approach, understanding the impact of our owned assets to connect and reach our customers is invaluable to both us and our partners. Now we're able to tie this back in a very tangible way and share within the business as well as our key partners. This enables us to strategically engage with our partners and elevate our already strong relationship".
For American Express a valuation introduced a new way to attract Loyalty Reward Offer partners. Here is Anthony Tidy, Marketing & Insights Director, American Express UK, explaining the shift: "Conducting a media valuation has completely changed our go-to-market approach for American Express Offers. Marketing and media values are now the leading part of the conversation with our merchants. We now recognise the power of our own channels in helping merchants achieve their objectives".
Define your ambition
Once you have valued your current media assets, the next stage is to identify future revenue sources and define where the growth will come from. The first stage is adding some sophistication to how you transact with suppliers investing from their trade marketing budgets. The second stage is attracting brand marketing budgets, as brand marketers realise the potency and efficacy of owned media channels to deliver results for their brands. The future state is when suppliers blur the lines between the two budgets.
Chief Digital & Marketing Officer at Winning Group, Sven Lindell, talking to Mi3 said Winning no longer sees a division between trade and marketing budgets. While the bulk of revenue "has to come from the trade aspect of the business … we are bringing them together, painting the picture of how everything is delivered and ensuring we sell media all the way through. So if our suppliers are trying to split [trade and marketing budgets], we are not having those conversations, and have not had them for some time".
Collaborate internally
The ad-sub or co-op funding model is entrenched in a lot of retail businesses. Merchandise teams have nurtured supplier relationships over decades and used media as a deal sweetener to great effect. However, this practice is at worst losing millions of dollars in revenue or at best marginalising the real value of media.
Typically, merchandisers are not media experts, and they might have been giving media away for years and not realising its true value. Once the media is given that dollar value, it changes the way that the business views the channels. Education and understanding are critical.
According to Harrods Media Founder, Guy Cheston: "It's a case of working with merchants, alongside them as part of a team. My team used to go off on buying trips with the merchants to all the major buying fairs and meet with the brands at the same time. Part of the meeting was about media support and part about the actual buy. We created this very successful sense of team and working together for the common objective."
Mike Tyquin, CEO of Cartology, Woolworths' media sales arm, talking to Mi3 explained the nature of trade relationships is unlikely to change any time soon: "Some of [the brands we deal with] have 90-year histories with Woolworths. Logically we're always going to start there and we always will. Long after any of us have come and gone and won or lost accounts, those businesses will still be doing business with Woolworths."
Get started!
Once you understand the value of your owned media ecosystem, have defined your ambition and collaborated internally on the way forward, you are ready for action. Sven Lindell from Winning Group sums it up perfectly when speaking with Mi3: "If you have a good story, a good database and the ability to partner relatively well, you can start almost anywhere."
We believe your fortune lies within. Look within to reframe your perspective on how to find growth.
Contact us to unlock new revenue today
Contact us