Brands as media owners on the rise
By Jonathan Hopkins, Co-Founder of Sonder
This article first appeared on marketing website Mi-3 
A quick audit of Australia's Top 50 websites shows there are more businesses than publishers in the lead rankings. As the title of Chief Growth Officer lands increasingly with marketers, a fundamental rethink of marketing and commercial strategies is underway across many companies. Enterprise-owned media assets is an early and obvious starting point that is driving fast growth, says Sonder's Jonathan Hopkins.
The pandemic has disrupted revenue and growth models for every organisation in every industry. Increasingly it is falling on the shoulders of marketers to find that growth, as demonstrated by the rise of the Chief Growth Officer title being assigned to more and more marketing roles.
Disrupted growth models inevitably require a rethink of marketing and commercial strategies, and more businesses are finding growth can come from within their organisation as well as from outside.
If I was to tell you that the value of a two-week campaign using in-store digital screens and your website's homepage was worth $500,000, would that make you rethink how you use those channels? If I was to add that you could also use these same platforms to promote not just your business, but that of partner businesses by leveraging your customer's attention and thereby generating a new revenue stream, would that be enough to make you rethink your owned media assets entirely?
Well, it should!
Brands v media – seismic shifts
In the past 20 years we have witnessed a seismic shift in the media landscape. During this shift, online retailers eBay and Amazon have emerged as the largest media owners in the world eclipsing traditional media publishers.
If you look at Australia's Top 50 websites by audience, you will see there are more businesses than publishers: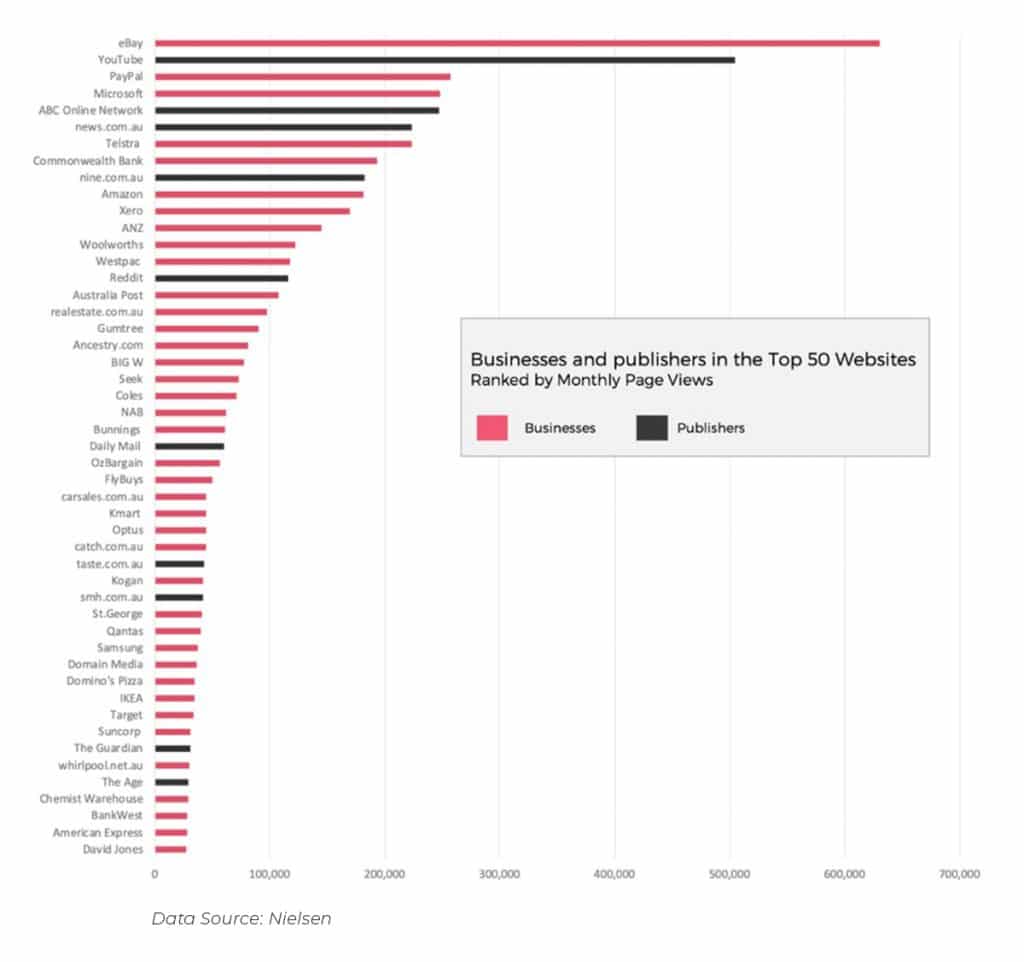 Owned media channels are often undervalued
There are two main ways marketers undervalue their owned media channels:
1 . Marketing Efficacy - marketers often undervalue owned channels' contribution to customer growth and acquisition
2. Income stream – owned media is often given away to vendors/suppliers/partners, when it should be recognised as a highly valuable source of direct or indirect revenue
Leveraging owned media for your own brand
McDonalds in the US reaped the rewards of a 3-year investment in building owned media channels like digital screens, digital menu boards, a mobile app and leveraging customer data. The strategy paid off with customer engagement and restaurant visits lifting 5x versus paid media.  
Personalised marketing programmes in owned media channels had phenomenal results for UK supermarket Sainsburys. Visits were up 8.2% and sales 6.6% over a campaign period where all messages were delivered via owned media channels like email, mobile messages, app alerts and in-store WiFi beacons. Perhaps most noteworthy of all: sales growth was delivered with zero investment in paid media. 
Closer to home we have seen CBA leverage their ATM network to get instant responses from their customers on home ownership, Telstra leverage their vast owned media network including repurposing their phone boxes as media & Wi-Fi channels and Kelloggs optimize their cereal packaging to drive sales.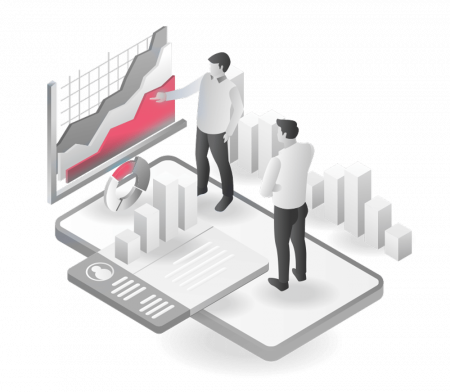 Leveraging owned media with other brands
The fastest growing division in Amazon is not its e-commerce sales, or its services like Prime, but their media sales division. Net sales increased 44% to $US125.6 billion in the fourth quarter compared to a 66% jump in advertising revenue to almost $US8 billion in the December 2020 quarter.
Ecommerce giants Amazon & eBay are leading the way but other businesses are also leveraging their data and customer attention with huge financial rewards. Retailers, Telco's, Loyalty programmes are all realising what supermarkets & shopping centres have realised for decades: owned media leverage generates highly profitable income or value that can be used as leverage in supplier deals.
The size of the prize is significant. The average annual revenue a large Australian business with physical and digital media assets can expect is $82M.
We have recently witnessed Woolworths Group launching dedicated media sales business Cartology which is fast becoming one of the largest & most sophisticated media owners in the country. Their ability to harness shopper data to demonstrate efficacy of vendor marketing campaigns is world class and when you can deliver quality reporting, you can start attracting brand marketing budgets as well as trade marketing budgets.
I'm not suggesting every business should start its own media business, but the fact is owned media leverage represents a very real opportunity for many Australian businesses to fill the post-pandemic revenue gap and deliver a triple win for yourselves, your partners and your customers.
Let's be honest, in the current retail climate, you don't hear the words 'new revenue opportunities' very often!
We believe your fortune lies within. Look within to reframe your perspective on how to find growth.
Contact us to unlock new revenue today
Contact us