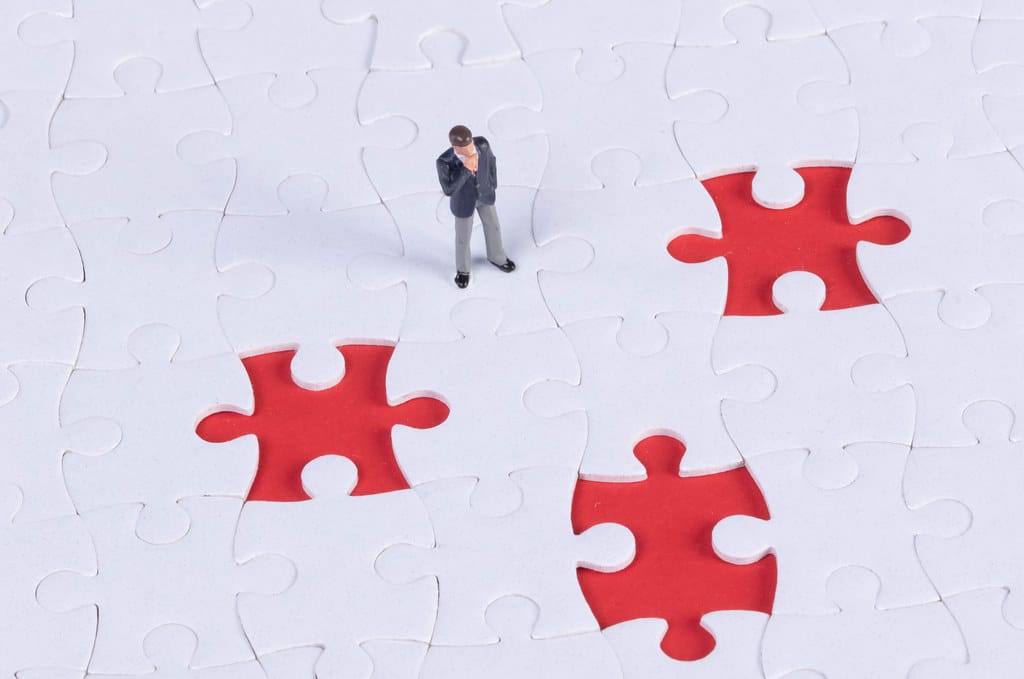 Retail Media hype is great, but it is missing 5 critical things
By Jonathan Hopkins, Founding Partner, Sonder
Having pioneered owned media leverage for the past seven years, Sonder is thrilled to see the escalating hype surrounding Retail Media and witness the debate sitting front and centre at marketing conferences and in media publications. As the largest sector of the owned media market, Retail Media is rightly at the epicentre of this hype. However, as the article headline suggests, there are a number of areas that the current debate is overlooking and need to be included in the conversation.
The 5 main areas being overlooked and insight into addressing them, are outlined below:
1.    Real Numbers
In any emerging sector, real numbers are hard to come by, so people use global numbers or numbers from another country (in this case US & UK are typically cited). These numbers are often projections, predictions or estimates based on the commentator's own research. They are rarely real numbers. The problem is exaggerated in Retail Media because most retailers are (understandably) unwilling to publicise how much money they are making from leveraging their supplier's trade marketing budgets.
The risks here are twofold: firstly, that the numbers being cited from the US are so large that many people don't believe them possible and secondly, the examples cited are typically the large established US players, which can create a misunderstanding of what type of organisation media leverage is for. People might think "oh that's fine for Amazon & Walmart, but we're not Amazon or Walmart!"

Another complication is that some commentators are defining Retail Media revenues solely as those derived from media agencies spending brand marketing budgets with retailers. This overlooks at least 95% of the total retail media revenues: those which are received directly from the supplier brands themselves (Trade Marketing budgets).
Having been doing this for a while now, Sonder has unlocked over $10Bn globally in owned media value and we can state with absolute confidence that the average annual revenue from Retail Media for Grocery & Liquor businesses is $100M and $34M for Retail aggregators. See this report for more detail.
2.  Omnichannel thinking
The majority of the discussion around Retail Media thus far has been anchored around the website. "Start with sponsored search", "Selling display ads on my site" and "Building a carousel to house more suppliers" are all comments witnessed in dispatches.
There has been a rush to commercialise websites first because it is familiar and systems may already be in place (CMS/Ad servers), however it is important to note that Display and Search contribute just 10%1 to the total owned media market revenue.
In fact, bricks and mortar businesses are best placed for owned media leverage due to their vast array of instore media formats. Instore media (such as POS, posters, screens) contributes 32%1 to total owned media market revenue, the highest of all channels.
For the past decade the hottest topic amongst retailers has been creating omnichannel businesses and retail media is by default an omnichannel opportunity. Channels like email, custom magazines, instore, apps, social and catalogues cannot be overlooked when formulating retail media strategies. Supplier-funded sponsored search is not a fully leveraged retail media program, it is dipping a toe in the ocean.
3.  Key retail sectors
Grocery & Liquor media sales businesses are unquestionably the forerunners and leaders in the Retail Media space but they are not the biggest Retail Media category. That honour falls on the Retail Aggregators, those businesses who represent multiple supplier brands (think JB Hi-Fi, Myer and Chemist Warehouse). These Retail Aggregators represent a $1.2Bn media market whilst Grocery & Liquor stand at $1Bn1.
The other area to consider is where the Grocery & Liquor media sales growth is going to come from? Major players now have an established media sales offering, so that market is going to cap out very soon. The growth is going to come from the Retail Aggregators, and it is high time they were engaged in the conversation.
Much of the Retail Media dialogue so far surrounds grocery & liquor media sales houses, technology suppliers and media agency folk. Why is no one asking the retailers themselves what they think? After all, they are the decision-makers, they are the media owners and they are the future of the market itself. Merchandise departments, category teams and marketers are where the real knowledge is housed within a retailer.
We understand this could be due to businesses not wishing to speak publicly about supplier revenues, but for the sector to progress, at some stage Retail Media will need to come out of the murky shadows of ad-sub/co-op funding, stand up and be counted! As retail media understanding and operations develop, retailers are going to be tasked by their CEOs with greater transparency and compliance regarding their media revenues.
4. The value creation triple win
The magic of Retail Media is that it offers a unique triple win: 
     1. The customer gets relevant, often personalised communication, which adds value to their lives
     2. The supplier gets increased sales from scaled, omnichannel targeted, marketing communication
     3. The retailer gets increased revenue either from selling the advertising or representing the media value in merchandise deals
The current rhetoric overlooks this triple value creation, and instead focuses on auctioning off low-value digital media to the highest bidder. This attention on lowest common denominator devalues Retail Media just as the category is revving up its engines!
The conversation should focus on selling suppliers meaningful solutions that align with their marketing objectives not simply selling media inventory. With first party sales data, retailers have the capacity to be the most powerful, influential media owners in the world. They can offer suppliers solutions to their launch, their offers or their brand equity campaigns and measure the ROI ongoing.
5. A roadmap for getting started
New jargon and complicated solutions would leave even the most engaged retailer daunted and confused. Like with the eras of Social and Search, Retail Media comes laden with its own set of new terms, many of which contradict each other: is it Retail Media or Commerce Media?
The industry could help itself immeasurably by offering to hold retailers' hand as they try and navigate this highly nuanced and sometimes politically complicated area. A simple pathway is needed around sizing the prize, understanding the go-to-market models, the organisational impact and operational requirements. Each business is different and has different legacy structures in place when it comes to media and there is no one-size-fits-all, it is very much about finding a solution that works for your business.
In summary
The future for Retail Media is bright and rather than overly hyping up the numbers and the grocers, we should start with the root question of what individual retailers want to achieve and as an industry provide the advice, tools and solutions on how best to get there. 
Reference 1: Australian FY23 Owned Media Report & Ranking
We believe your fortune lies within. Look within to reframe your perspective on how to find growth.
Contact us to unlock new revenue today
Contact us