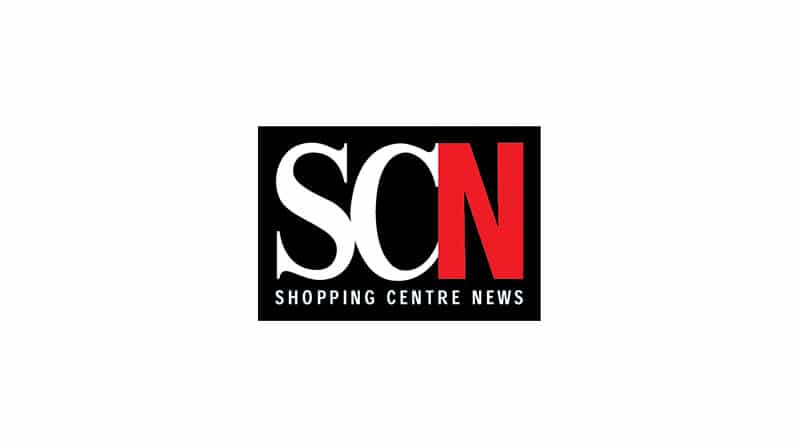 09 Jul

Owned media assets are unlocking new revenue streams for shopping centres

Shopping centres, like most of Australia's retail sector, are going through an upheaval.

The days of assumptive year-on-year rental growth is long gone, as digital technologies continue to disrupt the status quo and shopper expectations evolve at a rapid pace.

For many businesses there's a real sense of emergency. But, in the spelling of emergency is the word emerge – to rise up and create new opportunities. Which is where shopping centres must focus if they are to thrive. Owned media is one aspect that needs to emerge in this sector.   

Retailers are well ahead in leveraging their owned media assets. The likes of Amazon, Walmart, Harrods and Expedia are all developing sophisticated owned media ecosystems in order to generate lucrative new income streams. With the exception of a few, shopping centres have been somewhat slower in moving into this area and haven't fully realised the possibilities to leveraging their owned media.

Typically, we see shopping centres outsourcing owned media management to specialist media sales businesses. This approach has the benefit of being low touch for the shopping centres. They simply allow the media sales business to install digital screens and sell advertising. Each month the shopping centre receives its cut of the revenue derived. Set and forget.

This approach – handing control of digital screens to media sales houses – can work well, but it also means shopping centres are missing out on potentially millions of dollars in revenue every year.

And this is just the tip of the proverbial iceberg when it comes to monetising owned media assets. Websites, mobile apps, email programs, SMS, MMS, wifi networks, events and external signage are all highly lucrative media assets that often go under-valued and/or underutilised.

The opportunity now lies in understanding how to accurately value and unlock the significant revenue that exists in these vast media ecosystems.

 

What does it all mean? 

Shopping centres attract people and they command attention. This attention has a media value that other brands are more than willing to pay for. The media channels that shopping centres own and control make up their media ecosystem.

Typically, these ecosystems are a mix of digital and physical media assets. Our research values these owned media assets at $96 billion, and that's just in Australia alone.

A typical owned media ecosystem for a shopping centre network could consist of: 
 

pop-up retail

 

floor/door decals

 

car park/building signage

 

digital screens

 

activation zones

 

interactive wayfinders

 

email

 

mobile apps

 

data

 

wi-fi

 

social media

 

websites
Each and every one of these is an asset in and of itself and the monetising of these assets is proving remarkably profitable for businesses willing to invest in the operationalising of these media assets.
You don't have to tattoo the baby
One of the common misconceptions we hear is that by monetising owned media, a business will destroy the customer experience. Akin to tattooing brands and logos on your baby. This doesn't have to be the case. Smart businesses are finding ways to monetise media sensitively and respectfully. 
Take Scentre Group (operating under the Westfield name in Australia and New Zealand) who launched its own media sales group, BrandSpace in 2015. When they are at the design stages of a new centre, they consider how the advertising assets will work in the space. There's no last minute after-thought about where to place digital screens. It's a carefully curated environment that creates a powerful customer experience. With more than 530 million customers visiting Westfield shopping centres, that's a lot of attention that advertisers can tap into.
The secret code to creating and leveraging an owned media ecosystem is to ensure it: 
   

improves the customer experience,

   

is effective for advertiser brands, and

   

generates highly profitable revenue for the shopping centre.
The trick is two out of three won't do, you need to deliver on all three and in the above order of priority.
So, what does this mean for shopping centres?
Recognising the potential of owned media, we expect to see Australian shopping centres and retailers look to further leverage these opportunities. And while this means generating revenue, it also means an opportunity to better understand customers and influence their buying behaviours.
Furthermore, critical to using owned media is data collection and analysis. This data can be used to create new and personalised opportunities to appeal to customers, including everything from targeted campaigns to heat mapping.
The same data is also being used to help businesses create opportunities as the need arises. If the data shows a retailer that a specific product or model is not selling, they are able to develop campaigns to promote the item more effectively, which can help to shift stock.
In short, the data is able to introduce a new level of agility when it comes to understanding and responding to customer behaviours and desires.
We are increasingly seeing that when shopping centre management takes the time to understand the data and what it means, they are presented with what we consider one of the greatest opportunities in history to build more enduring relationships with shoppers and retailers by offering highly relevant sales-driving media solutions.
What next?
As with all things, the execution is as important as the intent, which is why a planned and cohesive approach to owned media monetisation is a safer bet than wading into waters not understood.
We recommend shopping centre owners who want to investigate how to monetise owned media undertake the following three steps:
   

Value

– audit the media assets in your ecosystem, understand the scale of your audience and define your media asset value. From there you can determine the size of the prize and make strategic decisions about how to realise the potential.

   

Unlock

– the complexity of managing media can create operational issues in delivering the commercial potential. The right systems and technologies can save time and cost while increasing revenue. You will also need to identify what needs to be done to existing assets to make them commercially viable and develop new assets.

   

Commercialise

– develop sustainable commercial strategies that deliver a triple win: for your customers, your tenants and your profitability. The growth in pop-up retail experiences is a good example of this triple win.
When it comes to owned media leverage, it's not a matter of if, but when as retailers and shopping centres across the globe unlock billions in new revenue streams. The emergence of this revenue opportunity can offset the emergency losses in traditional forms of revenue growth and the now extinct assumption-of-growth.
This article originally appeared in Shopping Centre News and can be viewed by subscribers here: https://www.shoppingcentrenews.com.au/